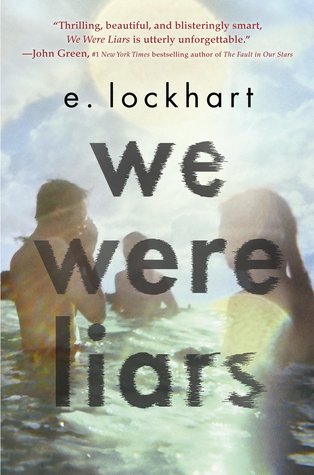 About the Book:
Title:
We Were Liars
Author:
E. Lockhart
Series:
N/A
Genre:
Young Adult, Contemporary, Mystery
Age Range:
15+
Publication Date:
15th May 2014
Pages:
225 pages
Publisher:
Hot Key Books
Summary:
We are liars.
We are beautiful and privileged.
We are cracked and broken.
A tale of love and romance.
A tale of tragedy.
Which are lies?
Which is truth?
You decide.
Rating:
Review:
This is going to be a fairly short review, mainly because I just do not want to spoil anything for you. I feel like anything I say will reveal something, and boy am I so glad I wasn't spoiled before I read this. It's been so long since I've been that floored by an ending (
actually, I had about three possible endings that I thought might be true but I was still so shocked
), but now I think back to the book it seems so obvious; the clues are everywhere.
I totally get why, frustrating as it is, people tell you to go in blind. You have to. You just have to. I feel so satisfied with it, honestly I know all the details about the plot are vague but just do it.
You should know that I give out 5 star reviews quite a lot, and I gave one for this because I feel like I would be doing the intelligence and skill in this book a disservice if I didn't. The only criticism I had was that the protagonists annoyed me some of the time, I won't say more than that. Just know that I wasn't a massive fan. It wasn't enough to stop me from reading it; the need to know what happened is just that strong. All I have to say is read this book. And read it now.